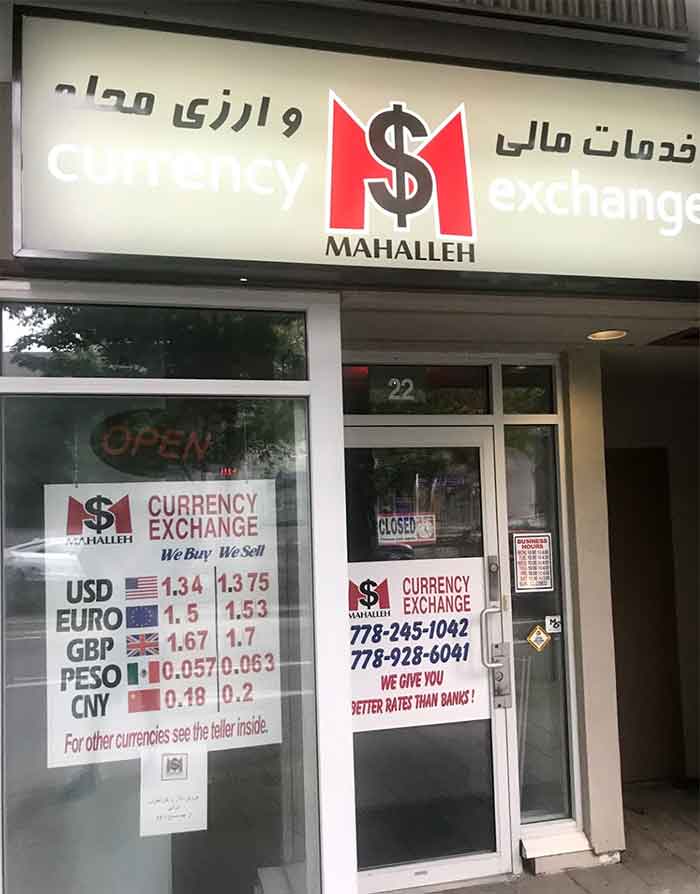 Mahalleh Currency exchange started on Feb 2018 in a shared office in CMPNY building in Coquitlam BC.

Our initial goal was (and is) to provide a safe and fast service to help Iranian to transfer money from and to IRAN. After years of operating now we have a good exchange rate for other currencies as well.

During these years we had a chance to meet new people and provide reliable service.

More than 1,000 people have a profile in our sales software, and more than 5 million Canadian dollars is our monthly turn over.

We are looking forward to expanding and have more customers and provide more services.